Meet Our Experienced
Faculty Members
At Legacy Dance Academy, we are very selective in choosing our faculty.  We thoughtfully seek out qualified instructors who are enthusiastic about training dancers.  We believe our teachers must be both patient and firm while maintaining positive energy and keeping the attention of the class. Most LDA instructors are university educated and/or seasoned professionals, and many have also gone through LDA's dance program themselves.  Our younger teachers have been hand-picked by the Directors to complete an Internship Program to become well-versed in LDA's syllabus, as well as how to be positive, constructive, and creative teachers for our students.
We also have wonderful personal relationships with many Master Teachers around the world.  It is not uncommon to see faces from Stage, TV, or Film stop by to work with our LDA dancers!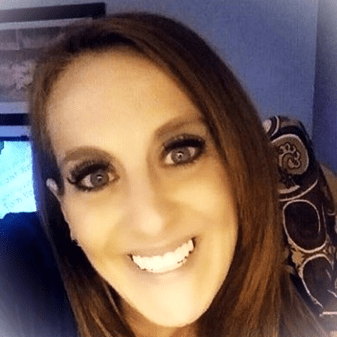 Aaron-Marie
Studio Director
Aaron-Marie Harding has more than 40 years of dancing and teaching experience.  Ms. Aaron-Marie has studied under some of the greatest studio owners and choreographers in the country.   Born in Memphis, Tennessee, she moved to the DFW area at age 5.  Her primary focus was on classical ballet, the Cecchetti method, and danced with several local ballet companies.  Her love for the stage didn't stop at ballet, she participated in beauty pageants and live theater, where she was crowned Miss Lewisville in 1994, and has had roles in plays such as Cat on a Hot Tin Roof, You Can't Take It with You, and The Curious Savage.  In 1998, she joined Time Warner as the Regional Marketing Director, where she produced numerous cable spots and assisted in the launch of several notable networks such as Food Network, Fox Sports Southwest, and Univision.   
Mr. Jay Griggs
Hip-Hop Instructor
Mr. Jay Griggs was born in Jackson, MS but raised in Texas.  Mr. Jay has always had a love for dance, but it wasn't until the age of 17 that he realized it was his number one passion. From little school dances and talent shows to competitive battles in Dallas, performing for Microsoft grand opening, music videos, and now instructing.  Mr. Jay is not your typical hip-hop dancer, whenever he hits the stage expect a captivating performance that always leaves you breathless. Now he teaches to instill the same drive and skill set for anyone who wants to explore dance in the same light as he does.  
Andria Williams
Assistant Studio Director/Director of Adaptive Dance
Andria Williams started dancing at the age of 2.  She took ballet, jazz, tap, and gymnastics. She always possessed natural fluidity when it came to dancing.  By the age of 8, she had been classically trained in both Russian and Contemporary Ballet and began to focus primarily on Ballet.  In Middle school, Ms. Andria was invited to perform solos in Don Quixote. In high school she was also a part of the Advanced Dance team called "Dance 4".  After graduating high school Ms. Andria attended the Debbie Allen Intensive Summer Program in California.  After completing the program, she went to Jarvis Christian College on a full academic scholarship where she earned her B.S. in Special Education K-12.
Miss Olivia
Pre-school/Kinder Instructor
Olivia grew up in New Jersey and moved to Texas in 2020. She is a student at the University of North Texas, majoring in human development and family science. Olivia started dancing when she was 3 and started competing at the age of 6. Her training includes tap, ballet, jazz, lyrical, contemporary, acro, and hip-hop. Olivia has done many different summers dance intensives, but one that she is very proud of was being invited to attend a one-week ballet intensive at the Dance Theatre of Harlem. She also had the amazing opportunity to dance in the Dance the World parade down Main Street in Disney World with her studio during a national competition. During her freshman year of college, she was on the dance team at UNT, known as the North Texas Dancers. Olivia is super excited to be able to share her knowledge and training with the younger dancers. 
Miss Peyton
Assistant Competition Director/Instructor
Peyton is from Keller, Texas, and has been dancing and competing in the DFW area since she was 3. Peyton has a natural talent and passion for performing. After joining her studio's competition team, she began to dedicate herself to the performance arts. She has trained under the direction of many respected and well-known teachers in DFW, in the styles of ballet, tap, jazz, musical theatre, lyrical and contemporary. She also performed as a member of the Keller Tribe show choir and drill team the KHS Indianettes. She now attends UNT, where she performed as a member of the 2020-2021 North Texas Dancers, and is currently working towards a degree in Human Development and Family Science. She aims to instill the values of hard work, perseverance, and courage in each of her students.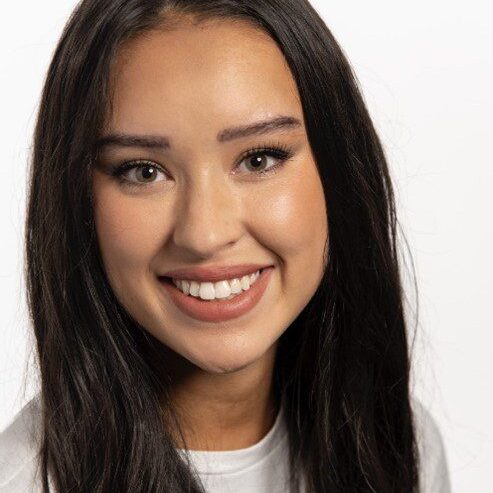 Miss Hailie
Hip-Hop/Technique/Acro Instructor
Hailie began her dance training at the age of four at the School of Ballet in Tyler, Tx. Upon moving to the North Texas area, she was a member of her high school's drill team where she served as Caption in her Senior year. After completing secondary school, she received dance education from the University of North Texas where she was a member of the North Texas Dancers and held a public relations position. As well as Collin College where she was a member of the contemporary/modern based Collin Dance Ensemble. In her final year with Collin Dance Ensemble, she had the honor of being invited to perform at the Gala Concert at the American College Dance Association Concert. She is now in her first year with ImPulse Dance Project based in the DFW. Hailie has a deep passion for teaching and the artistic visual arts. When Hailie is not dancing or teaching, she enjoys reading, cooking, and spending time with her two dogs Milo and Oliver.
Miss Maddie
Lyrical/Contemporary Instructor
Maddie was born and raised in Dallas, Texas. She danced throughout her youth and attended Booker T. Washington HSPVA for her high school years. Maddie received a Bachelor in Fine Arts at Cornish College of the Arts in Seattle Washington. Her fast-track plan returned her to Dallas in 3 years where she immediately emerged herself in dancing with the Zion Dance Project. Maddie's heart is after the generations to come. She desires dancers to break open their boxes and to be confident in their identity as an artist. Her goal for every class is that the dancers grow within themselves and find new heights of abilities that dance gives them.
Jana Block Mitchell
Guest Master Instructor
Bio coming soon